Liquor Liability
Handling Dram Shop Cases Throughout New England
Massachusetts and other jurisdictions have special laws that apply to cases involving accidents following the service of alcohol by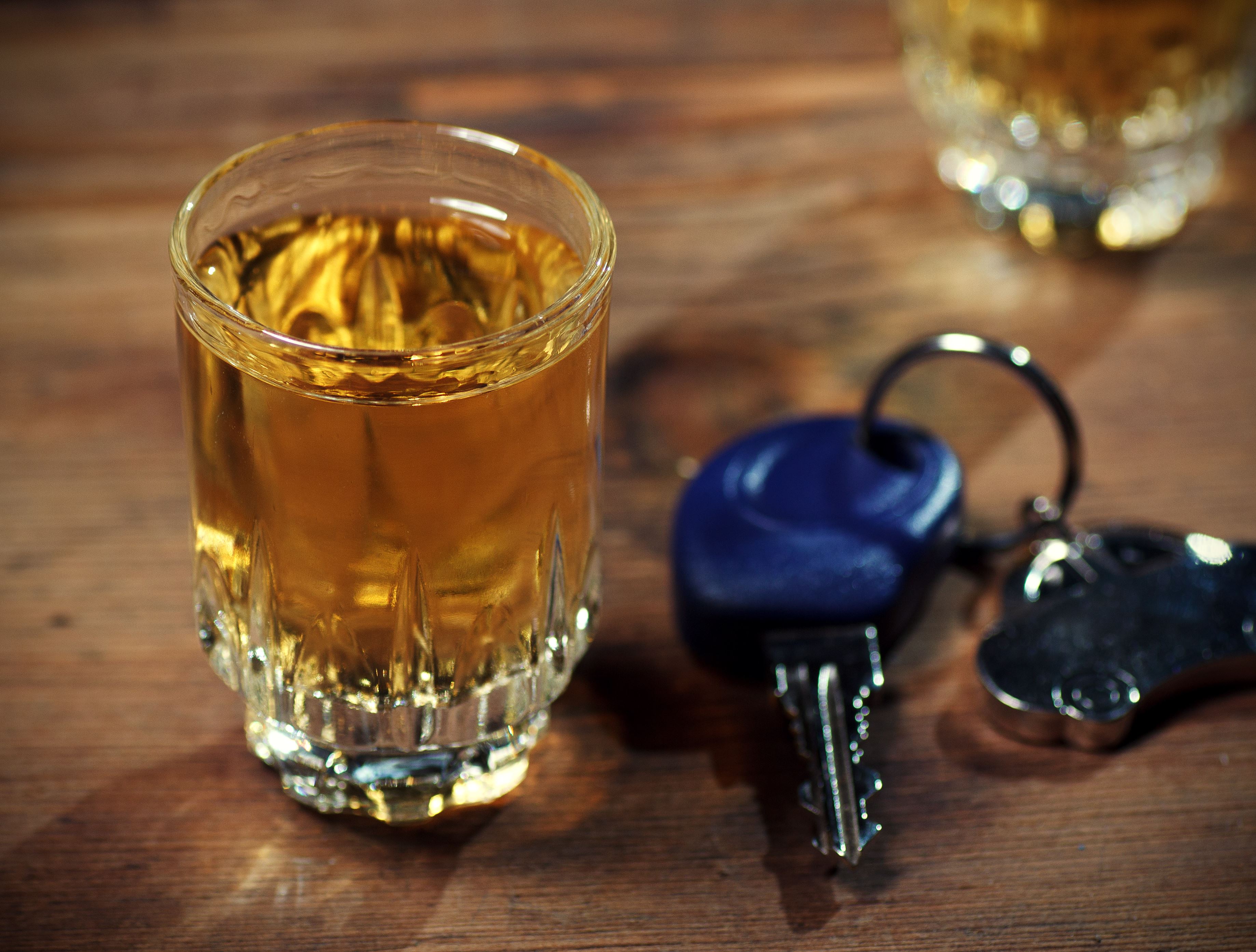 ​ restaurants and bars, resorts, retailers, distributors, and social hosts. Our attorneys have years of experience handling these types of cases and are keenly aware of the complicated risks faced by our clients.
Melick & Porter, LLP is able to quickly and efficiently recognize the key issues presented by the unique circumstances in each case and we work with our clients to develop a plan towards resolution. Our liquor liability lawyers understand that promptly securing evidence, locating witnesses, and working with experienced experts, greatly enhances the opportunities for success.
What is a Dram Shop?
A dram shop is another name for a bar or establishment where alcoholic beverages are served. Also known as liquor liability, dram shop liability refers to the allowance of claims to be brought against bars, taverns, or other businesses that serve alcohol. All have states have dram shop laws that can hold businesses responsible for alcohol-related accidents, such as DUI automobile accidents caused by intoxicated patrons.
Dram shop liability exists to provide accident victims with the additional compensation they may need to recover from their injuries. As individual insurance policies have limits that may not fully cover the damages victims have accrued. Motor vehicle accidents involving alcohol tend to be catastrophic, as they involve speeding and delayed reactions that can cause serious injuries including burns, broken bones, spinal cord and neck injuries, head and brain trauma, internal bleeding, and death.
Our professional team can help your business or your insured's business if facing a liquor liability issue.
Types Of Dram Shop Cases
There are two main types of dram shop cases that businesses can face after an accident: first-party and third-party dram shop cases. A first-party dram shop case occurs when the person who suffers injuries in an accident is the individual who was served the alcoholic drinks. These cases are often difficult for the injured plaintiff to win, as juries are inclined to believe that the individual is responsible for any injuries the individual accrued as a result of their own actions.
However, juries in first-party dram shop cases involving minors are more inclined to place responsibility on the establishment that served the minor. A third-party dram shop case occurs when the person injured in the accident is someone other than the intoxicated individual. This case is often easier for the injured plaintiff to win. Establishing negligence often involves gathering evidence that shows that the bar or club continued to serve the individual while knowing they were intoxicated.
Common Defense Strategies
When your business or your insured's business is facing a claim, it is important to know about the evidence the injured plaintiff may use against you. To prove your negligence, the plaintiff's attorney may try to establish that the business served a patron without requesting to see the individual's ID, you served a patron who appeared to be intoxicated, or you served a patron after closing hours. Our team knows all the strategies opposing counsel will use to prove your negligence, but we have strategies of our own to defend you.
Two common dram shop defense strategies include:
Showing that the driver is completely liable for the accident, not the business
Showing that the business' servers are certified and that the business has a record of following liquor license rules
It is our commitment to helping our clients in any complex situation they may find themselves in that has earned our lawyers the respect of our peers and others in the community. We do whatever it takes to achieve the best outcome for our clients.
Our liquor liability attorneys serve clients throughout New England.
Nationally-Recognized & Award-Winning Trial Attorneys
Alexander W. Ahrens

Associate

Alex is an associate in our Connecticut office. He graduated summa cum laude from Quinnipiac University School of Law. He has a B.A. degree in English from Gettysburg College. Alex was an Associate Editor of the Quinnipiac Law Review and received awards for Academic Excellence and Outstanding Performance in Oral Advocacy.

Stephanie E. Bendeck

Associate

Stephanie Bendeck is a skilled and experienced trial attorney. She has tried over fifty cases, both jury and non-jury, and argued complicated motions involving complex legal issues to the court. She is experienced in preparing, defending, and cross-examining both lay and expert witnesses.

Matthew B. DiMario

Partner

Matt is a Partner in the General Liability and Professional Liability practice groups. He is admitted to practice in both Rhode Island and Massachusetts, as well as the United States District Court for the District of Rhode Island and regularly represents insurance carriers, their policy holders and self-insureds in state and federal court. Matt is a skilled litigator who has successfully represented clients on a wide range of insurance defense matters.

Douglas L. Fox

Of Counsel

Doug provides counseling and trial advocacy for the sports and entertainment industry and counts among his clients some of the premier sports and entertainment franchises in Massachusetts. He has extensive experience defending claims arising out of activities at NFL and MLB events, concerts, triathlons, marathons, hockey rinks, dance clubs, and commercial trucking.

Christopher D. George

Partner

Chris joined the firm in 2010 and concentrates his practice on the defense of complex liability matters in the areas of construction, dram shop, premises, automobile, and catastrophic tort. Prior to joining Melick & Porter, Chris worked at a civil litigation defense firm outside of Boston where he specialized in construction and automobile matters.

Michael C. Grenier

Associate

Mike is an associate in the firm's Boston office. Mike's practice focuses primarily on the defense of complex general liability, product liability, premises liability, personal injury, construction, and recreational liability cases.

Robert W. Healy

Partner

Bob rejoined the firm in 2021 after several years at firms similarly specializing in complex civil litigation. He has extensive experience handling general liability, construction, liquor liability, premises liability, products liability, transportation, and toxic torts.

Christian H. Hinrichsen

Partner

Christian has extensive experience in complex litigation matters, including bench and jury trials, arbitrations, administrative proceedings, and mediations. His corporate counseling includes risk assessment and contract review. He is admitted to the state and federal courts of Maine, Massachusetts, New Hampshire, and Rhode Island. Christian's practice has earned him selections as a "Massachusetts Super Lawyer."

William L. Keville Jr.

Member

Bill is a seasoned trial attorney with extensive trial experience and successful verdicts defending clients in construction, complex product liability, premises liability, dram shop, transportation and sports and recreation matters. He represents product manufacturers, contractors, shopping malls, restaurants, major real estate developers, property owners, condominium associations, resorts and ski areas.

Michael J. Mazurczak

Member

Maz has been at Melick & Porter his entire legal career. He began as a Law Clerk in the summer of 1988 and joined the firm as an Associate in the fall of 1989. Maz has extensive experience in complex civil litigation matters, representing clients in both federal and state courts for over 30 years. A significant portion of his practice involves employment law and includes providing major national corporations with oversight and defense of their employment litigation.

Robert P. Powers

Member

Bob joined the firm in 1984 after graduating from law school and has made it his professional home. In the years since, he has tried numerous jury cases in both federal and state courts involving a variety of civil matters, including professional malpractice, insurance coverage, and general liability claims. Bob oversees our firm's appellate practice and has successfully argued cases before the First Circuit Court of Appeals.

Kurt A. Rocha

Associate

Kurt Rocha's practice encompasses premises liability, personal injury defense, and insurance law. He is admitted in three jurisdictions: Massachusetts, Rhode Island, and Connecticut, as well as the United States District Courts for the District of Rhode Island and Connecticut.

Lauren C. Roche

Associate

Lauren is an associate in the firm's Boston office. Lauren's practice focuses primarily on the defense of complex general liability, premises liability, liquor liability, sexual abuse litigation, personal injury, construction, and employment law matters.

Syd A. Saloman

Partner

Syd is a cum laude graduate of the University of Massachusetts at Dartmouth and a cum laude graduate of Suffolk University Law School. During law school, he was the recipient of the Goodwin Scholarship for Best Trial Advocacy. Syd previously practiced at Regan & Kiely LLP and Tucker, Heifetz & Saltzman in Boston.

Michael W. Stenger

Associate

Mike is an Associate in Melick & Porter's Connecticut office. His practice focuses on employment law, professional liability, transportation law, and general liability.
Client-Centered Approach

Well-Qualified & Accomplished Firm

Nationally Recognized Super Lawyers®

Seasoned Litigators & Appellate Attorneys

High-End Legal Representation

Track Record Of Client Success