Providence Trial Attorneys
A Leading Providence Insurance Defense Law Firm
The moment you learn of any allegations made against you or your business, you need to act quickly and hire an attorney to begin investigating. Claims and lawsuits can interrupt businesses and have negative effects on future growth. When you call our Providence trial attorneys at Melick & Porter, LLP, we can quickly assess your situation and advise you on the next steps and guide you through resolution. Our team stays informed on industry news and legal developments, and pass this knowledge on to our clients. Since 1983, we have fought tirelessly to defend our clients from devastating claims. We are pleased to serve clients across New England, including in Providence, Rhode Island and the surrounding communities of Cranston, Seekonk, Pawtucket, and beyond.
Your business or company can use our litigation skills.
Our Legal Services
Whether you are an employer needing assistance in drafting employee contracts or a restaurant facing a liquor liability claim, our Rhode Island lawyers have it covered. Our team is comprised of accomplished professionals from a variety of backgrounds who bring with them diverse experiences and skills to best serve our clients.
We are well-versed in state and federal laws and regulations, and our lawyers have decades of experience defending claims. You can depend on us to understand your situation and help you to navigate the complicated legal system.
Our attorneys have successfully tried thousands of cases in both state and federal court. We represent national organizations and universities and work with numerous Fortune 500 companies in New England and beyond. Not only do we advocate for your interests in court, we also provide seminars and lectures to educate you on the relevant legal developments in your industry.
Our Providence-based lawyers include:
Our Providence appellate and trial attorneys offer a trusted defense strategy and are pleased to serve the communities in Rhode Island and throughout New England.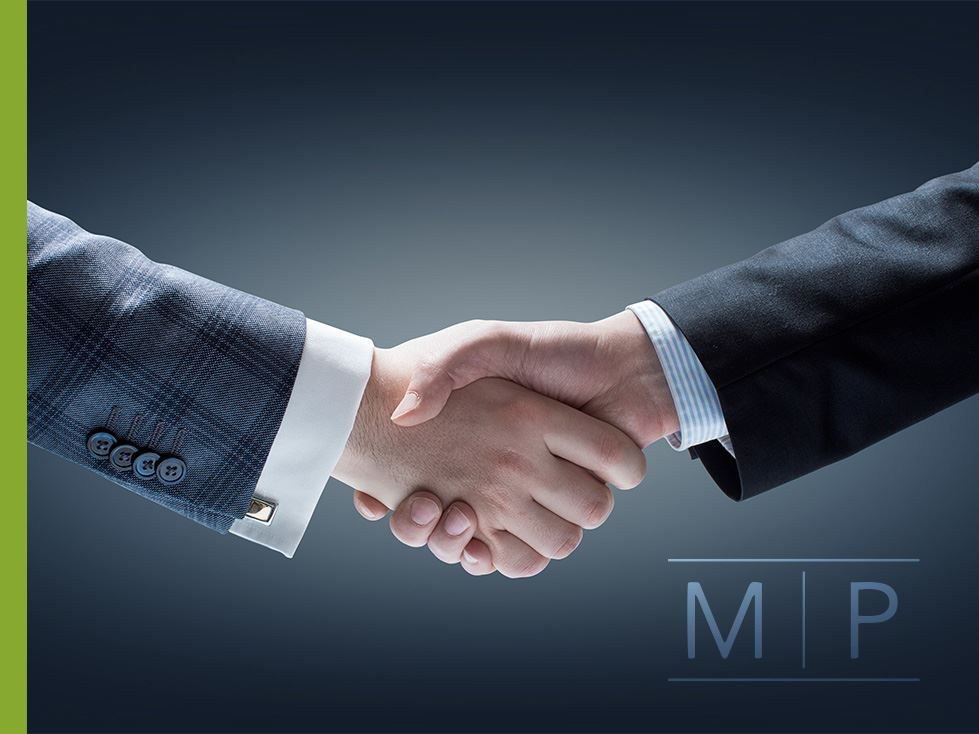 Nationally-Recognized & Award-Winning Trial Attorneys
Michael J. Mazurczak

Member

Maz has been at Melick & Porter his entire legal career. He began as a Law Clerk in the summer of 1988 and joined the firm as an Associate in the fall of 1989. Maz has extensive experience in complex civil litigation matters, representing clients in both federal and state courts for over 30 years. A significant portion of his practice involves employment law and includes providing major national corporations with oversight and defense of their employment litigation.

Matthew B. DiMario

Partner

Matt is a Partner in the General Liability and Professional Liability practice groups. He is admitted to practice in both Rhode Island and Massachusetts, as well as the United States District Court for the District of Rhode Island and regularly represents insurance carriers, their policy holders and self-insureds in state and federal court. Matt is a skilled litigator who has successfully represented clients on a wide range of insurance defense matters.

Christian H. Hinrichsen

Partner

Christian has extensive experience in complex litigation matters, including bench and jury trials, arbitrations, administrative proceedings, and mediations. His corporate counseling includes risk assessment and contract review. He is admitted to the state and federal courts of Maine, Massachusetts, New Hampshire, and Rhode Island. Christian's practice has earned him selections as a "Massachusetts Super Lawyer."

Kurt A. Rocha

Associate

Kurt Rocha's practice encompasses premises liability, personal injury defense, and insurance law. He is admitted in three jurisdictions: Massachusetts, Rhode Island, and Connecticut, as well as the United States District Courts for the District of Rhode Island and Connecticut.

Syd A. Saloman

Partner

Syd is a cum laude graduate of the University of Massachusetts at Dartmouth and a cum laude graduate of Suffolk University Law School. During law school, he was the recipient of the Goodwin Scholarship for Best Trial Advocacy. Syd previously practiced at Regan & Kiely LLP and Tucker, Heifetz & Saltzman in Boston.

Gabriella Y. Garofalo

Associate

Gabriella is an Associate in the firm's Providence location.

Gabriella graduated magna cum laude from Roger Williams University School of Law in 2022. While in law school, Gabriella served as a research assistant for Professor Elizabeth Colt's legal practice class and was selected as one of eight participants for the ABA's Business Diversity Clerkship Program where she gained valuable legal experience as a judicial intern to the Honorable Richard A. Licht on the Out-County Business Calendar.

Ryan C. Coyne

Associate

Ryan Coyne is an Associate in the firm's Providence location.

Prior to joining Melick & Porter, Ryan served as a law clerk for the Rhode Island Supreme Court Law Clerk Department, where he was a clerk for the Honorable Justice Brian P. Stern on the business calendar in Providence County Superior Court.